Carly Wener Fridman
Website, Visual Identity, Stationery, SEO, Social Media, Brochures, Digital and Print Advertising
Carly Fridman Real Estate
The initial objective for Carly was to create a clean, modern brand that reflects the high level real estate broker that Carly is. The brand needed to speak to people in all life stages and income brackets. Once the branding and website were complete, the objective shifted to creating brand consistency throughout all marketing materials, both print and digital. Through both digital and print marketing strategies, our goal was to build brand awareness and conversion.
The result? Carly has since been ranked among the top ten percent of agents in Canada and she was named among the top ten real estate brokers in Montreal for 2016, selling close to 40 million in real estate in that year alone.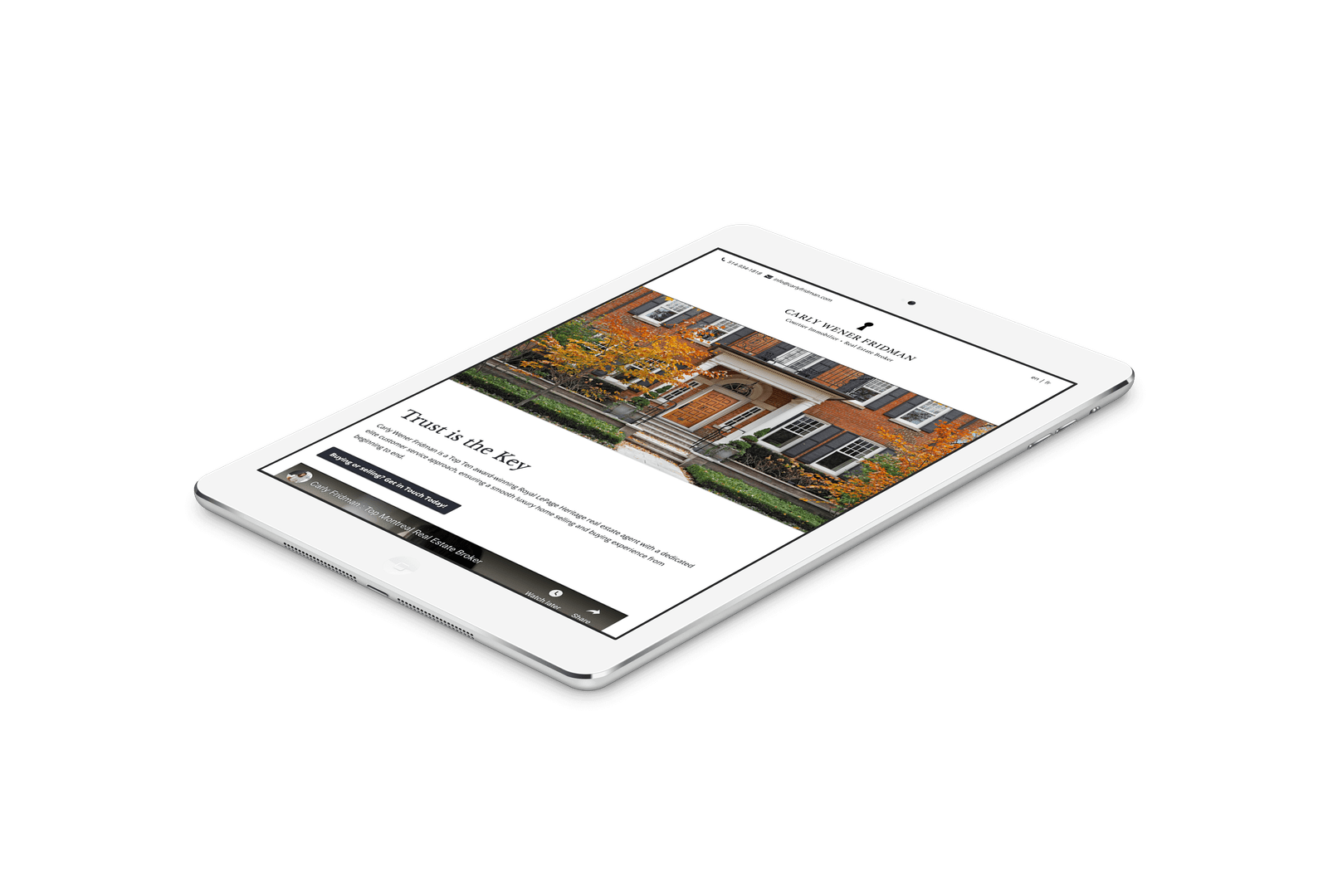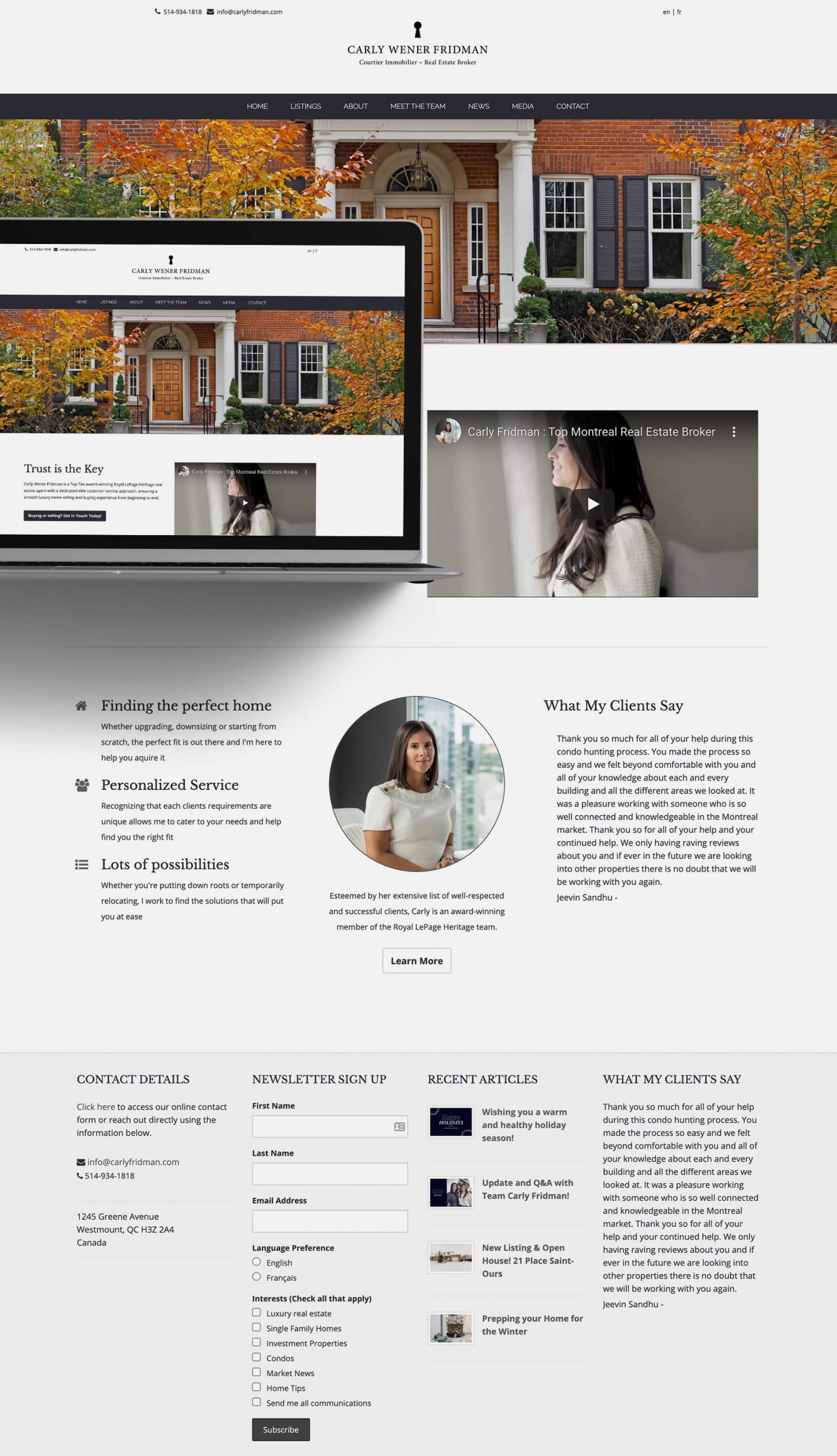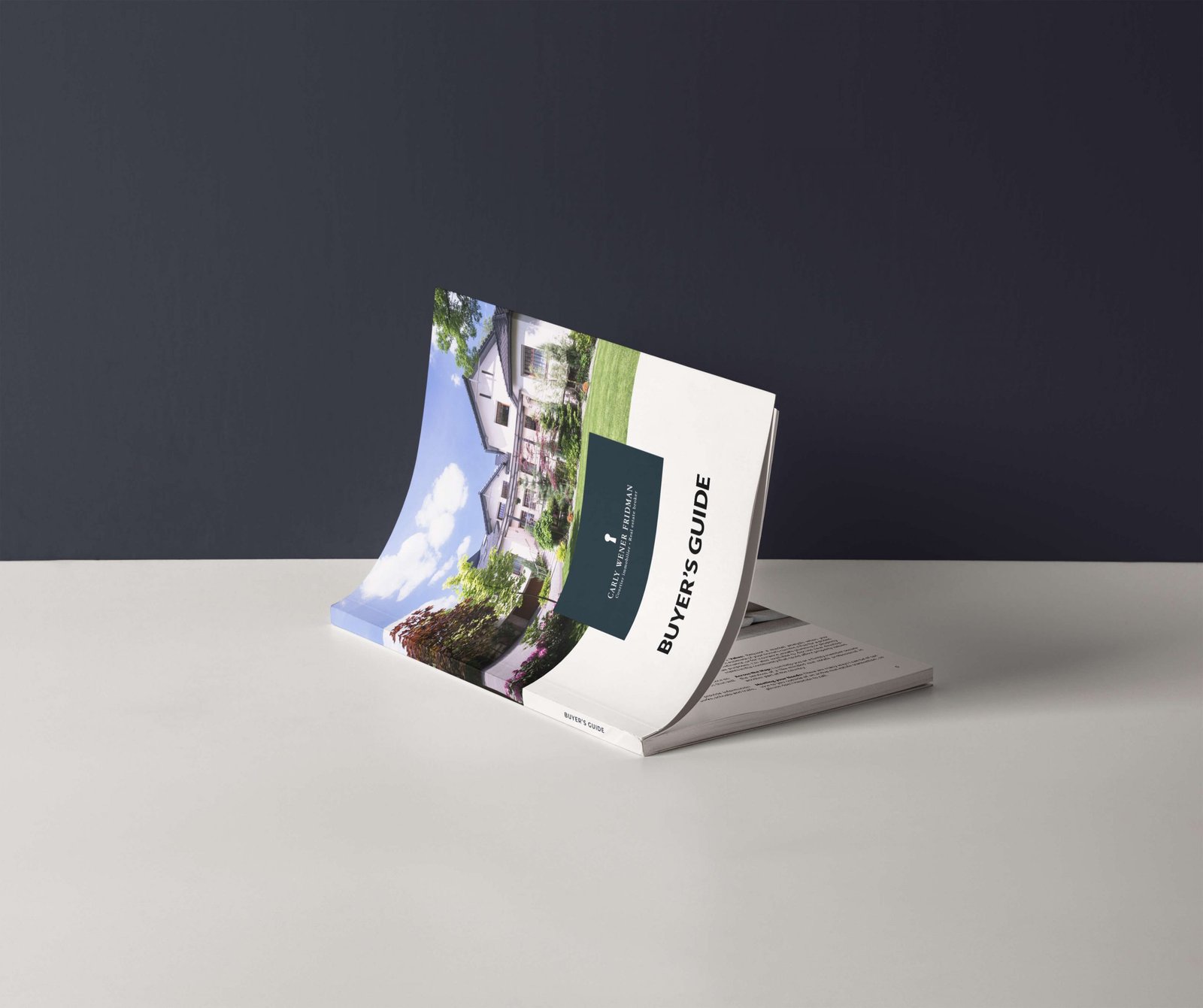 The Carly Fridman website was built on WordPress and heavily adapted with custom coding. It speaks directly to the official Quebec real estate database (centris.ca) in order to keep website listings current.